STRUCTURAL ENGINEERING SERVICES
Structural Drawings
Structural Surveys
Temporary Works
Method Statement
STRUCTURAL ENGINEERING SERVICES
Delivering thoughtful, well-engineered and cost-effective solutions
Bolt Structures offer a broad range of structural engineering design services delivering thoughtful, well-engineered and cost-effective solutions to meet the expectations of our clients. At Bolt Structures we utilise state of the art 3D modelling software for design analysis to test structural solutions in a virtual world and push the boundaries of efficiency. The structural models also help our engineers to see how complex geometry and components of a design work together.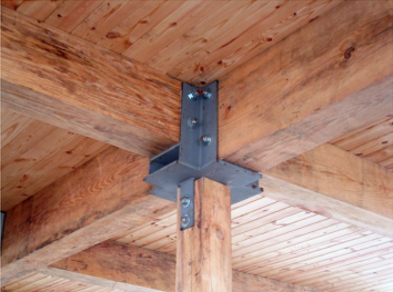 All appropriate building materials are considered through the early stages of a design and take on board the aesthetic, sustainable and economic performance requirements of the project.
STRUCTURAL ENGINEERING SERVICES
New Build
Side Extension
Rear Extension
Loft Conversion
3 D Structural Modelling
Building Regulation Approval Package
Connection Design
Foundation Design
Basement Design
Retaining Wall Design
Structural Analysis
Refurbishment
Concrete Floor Design
Temporary works
RC Detailing
Multi Storey Frame Building Design
Structural Surveys
Industrial Buildings
STRUCTURAL SURVEYS
The repurposing of existing buildings either in part or in whole is becoming ever more popular. It is important to understand an existing buildings' condition and suitability prior to any acquisition or for a better understanding of maintenance needs if within an existing property portfolio.
The ability of an existing structure to carry new loading is key to determining the viability of refurbishment and re-use. Building issues range from low risk, almost cosmetic in nature, to the more severe and costly problems associated with structural defects. Bolt Structures has chartered structural engineer with significant experience in surveying existing buildings ranging from detailed checking of large commercial multi-storey frames to smaller residential properties for the homeowner.
Our reports are presented to meet each client's key requirements typically covering the following:
A detailed description of the building construction
Recording and describing building structural defects
Determining the cause of the defects
Highlighting issues that may influence property acquisition with suggested remedial works
Recommending further investigations if required and identifying future risks and liabilities
Temporary works provide an engineered solution that is used to support or protect either a structure during construction, an item of plant or equipment, the sides of an excavation during construction operations or to provide access. Temporary works need to be planned and managed. The principle contractor should oversee all temporary works on site. The design and site management team would normally collaborate to deal with unforeseen items that may arise during the construction. Allowances should be made to accommodate any unforeseen changes following the site strip out, as existing buildings are prone to reveal unknowns once the wall and floor finishes are removed.
Bolt Structures can offer design services in almost all
traditional Temporary Works Design proposals.
This includes (but not limited to):-
Basement propping design
Underpinning
Propping design
Hoarding design
Façade retention design,
Temporary steel or concrete structure design
Crane bases
Temporary earthworks
Risk assessment and method statements
Depending on the scope of works and complexity of the project, method statements can be provided to outline the approach to construction management. Typically, method statements outline the proposed works and how they will be carried out to ensure that construction is carried out safely and efficiently with minimal adverse impacts. Throughout construction the method statement will be constantly reviewed and any changes or improvements will be re-submitted and approved by the relevant parties.
Method statements are required to review the associated hazards and risks when undertaking construction works. This is necessary for temporary works in order to avoid compromising the structural integrity of the building as well as the adjacent properties. Construction method statements may be required under the guidelines of the party wall notice or for submission to local authorities prior to permission being granted for the proposed works.
Items typically covered within a method statement include (but not limited to):-
Hazard and risk assessments with mitigation measures
Health and safety of workers, environment and public
Design philosophy review
Construction sequence
Temporary works methodology review
Feasibility Studies and Reports
Feasibility studies are carried out during the early stages of a project to assess its viability with regards to technical, economical, legal, operational and scheduling (TELOS) factors. This can be particularly important when renovating existing properties as the changes that are made should not jeopardize the structural integrity of the building.
When considering the condition of existing buildings, the five factors noted above should be taken into account. Firstly, if there are any significant structural defects it should be decided if the building should be demolished or repaired. Following this we can assess design requests such as the proposal to add or remove floors, walls or columns etc.
Feasibility study and reports, what does it include?
Desktop study

Historical background of building
Current or previous technical drawings
Any other relevant documentation

Site visit & inspection

On site discussion in regards to structural surveys and reports

Review of site parameters such as building fabric & load paths

Assessment of relevant factors such as condition, adjacent buildings etc

Structural options & discussion

Assessment of proposed scheme from structural perspective

Whether it is technically feasible or not

Feasible design options

Discussion of options such as complexity, practicality, impact on proposed architecture, etc.
Basement Impact Assessment (BIA) report
Many local authorities within Greater London and its suburbs require a basement impact assessment (BIA) report as part of the planning permission application. This is required to review the impacts on flooding, surrounding structures and the local geology to ensure any known risks are mitigated.
The geological strata typically found within London is of clay formation and is prone to seasonal shrink and swell leading to subsidence and heave. In exaggerated cases this can lead to movement of the foundations and ultimately the superstructure above. The specific ground conditions within the vicinity of the property should be taken into consideration to assess any potential issues during or after the construction of a new basement.
Another key area of the assessment report is to understand and record the proximity of the development to public footpaths and buildings. Any works undertaken must be fully hazard and risk assessed with proper structural surveys.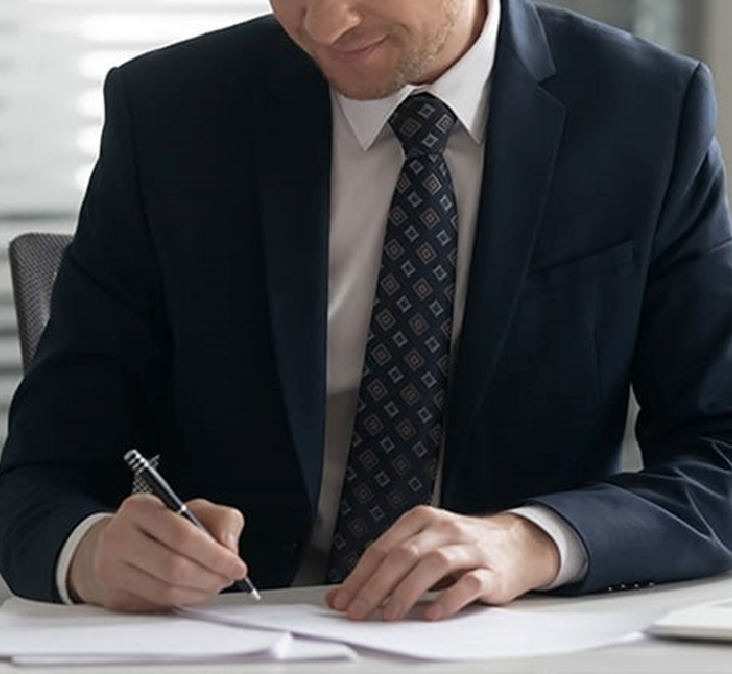 One of the most undesirable factors in the construction of a new basement is the presence of groundwater. Understanding the surrounding soil and water table is key to a successful project. If a high water table is present but is known in advance of the commencement of the construction, suitable measures can be put in place to control this from affecting the project and the surrounding area.
Full BIA requirements can vary between each local authority and between each particular project but usually includes the following:-
Site inspection visit to review requirements specific to project,
Description of Existing Structure,
Ground conditions/geology,
Research into British Geological Survey maps & borehole data in surrounding area,
Potential ground movements to adjoining properties,
Assessment of Party Wall Matters,
Temporary construction works and methodology,
Indicative programme of works,
Control of noise, dust and vibration statement,
Flood risk assessment,
Drainage review,
Trees impact review.
Full structural surveys
WHY TO CHOOSE BOLT STRUCTURES
100% Success In Building Regulation Applications
Fully Qualified
Transparent Fees
Practical & Efficient Designs
Clear Advise
Fast Turn Around
FAQ'S
What does a structural engineer do?
A structural engineer is responsible for the design of a building or structure, providing the calculations and drawings relevant to assure structural integrity throughout construction and life cycle. This ensures buildings and structures are safely built and comply with Part A of the Building Regulations.
Do I need a structural engineer for my home project?
If construction work is proposed in a project, involving altering the existing structure, adding significant loads or building a new structure, then you will need a structural engineer. If you are unsure whether the alterations are structural (such as whether a wall is load bearing or if removing a chimney has structural implications) then you will also need advice from a structural engineer.
Why do I need structural calculations for my project?
If construction work is proposed in a project, involving altering the existing structure, adding significant loads or building a new structure, then you will need structural calculations. These calculations and drawings will need to be produced by a qualified structural engineer in order to comply with building regulations and other statutory regulations. Not all projects require calculations, but it is recommended that you speak to an engineer to seek advice.
When would I need a Structural Engineer?
It is recommended to engage with a structural engineer as well as an architect at building control design stage, well ahead of construction. In other cases, particularly for new builds or basement conversions, a structural engineer might be required to carry out a feasibility study before submitting a planning application. The architect can also advise the client on when a structural engineer is required.
Do you produce safe designs, accurate drawings and calculations?
Yes, each design is tailored to meet your project's requirements, following a site inspection. We take into account relevant design codes, building regulations and CDM regulations.